Tim Hortons will start selling Beyond Meat sandwiches across Canada
cnn | 14 Days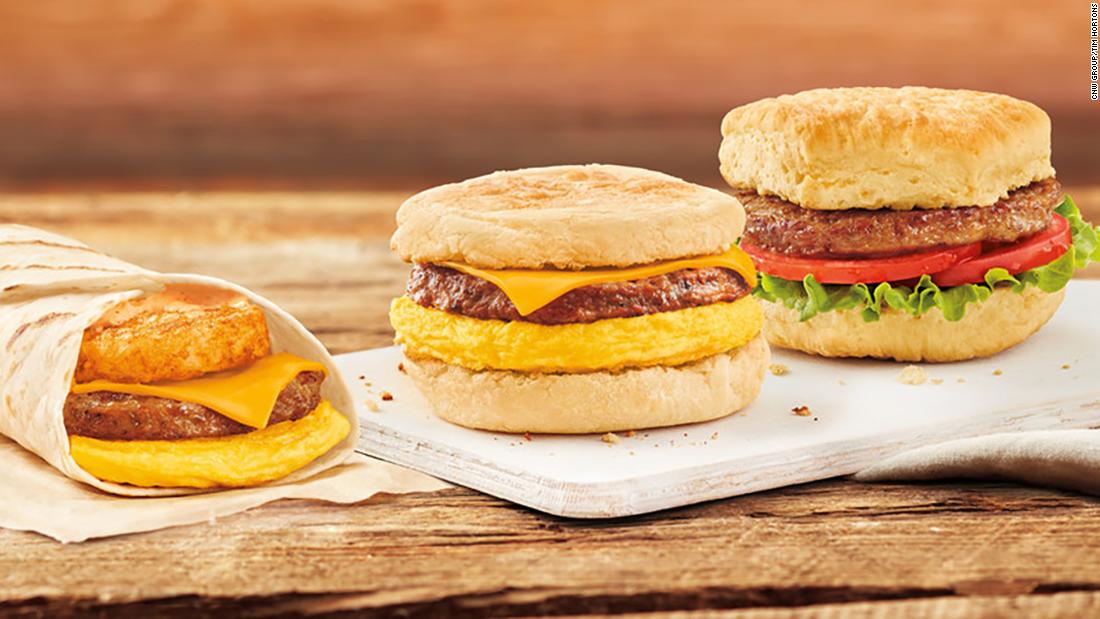 New York (CNN Business) Tim Hortons discovered Canadians have a real appetite for fake meat.
The coffee chain announced Wednesday that its line of Beyond Meat-filled breakfast sandwiches are now available at all of its 4,000 restaurants in Canada. The expansion comes a month after it began testing the breakfast options in some Toronto restaurants
Tim Hortons is selling three breakfast sandwiches with Beyond Meat sausage patties.
"Canadians are hungry to try our breakfast sandwiches made with Beyond Meat's 100% plant-based sausage patty," said Tim Hortons COO Mike Hancock said in a release.
In May, Tim Hortons began selling the sausage in three sandwiches, including a Beyond Meat Breakfast Sandwich, which is similar to McDonald's Sausage Egg McMuffin. It's also serving a Beyond Meat Farmers Breakfast Wrap. A vegan sandwich option is also available that doesn't have egg or cheese.
The sausage patty is made from plant-based proteins that has a texture and taste similar to the real thing.